Waiting on Wednesday : The Ravenous Dead by Natasha Hoar
"Waiting On" Wednesday is a weekly meme
It's a chance to spotlight books we are eagerly anticipating.
The Ravenous Dead
by Natasha Hoar
Series: Lost Soul #2
Publisher: Carina Press
Publication date: July 16, 2012
Genre: Adult Urban Fantasy
This time the dead are hungry…

Rachel Miller doesn't just see dead people, she rescues them. As a member of The Order of Rescue Mediums, she spends most of her time helping stubborn spirits move on from the world. But after she learns the details of three brutal murders, she knows the culprit can only be a reaper, an undead monster that relentlessly stalks its victims to feed on their souls.

A reaper once consumed the soul of Rachel's mentor as she watched frozen in fear. Now, Rachel is in the role of teacher to Kit Elkeles, a rodach just learning to control his wraithlike powers. After Kit and Rachel rescue a half-vampire, they work to protect him while searching for a way to stop the reaper. But when Rachel realizes who the monster is really after—and just what kind of dark magic she'll need to stop it—will she be able to do what is necessary before it devours one of her friends…or even herself?(synopsis from author's blog)
I read and reviewed the first novel in the Lost Soul series; The Stubborn Dead (click to read my review) and loved this new urban fantasy. Fans of the hit television show Supernatural are sure to love this paranormal hunter series. Protagonist Rachel Miller is a supernatural hunter, she is strong, opinionated and takes her job seriously. What book are you waiting on?
Grab you copy of book one: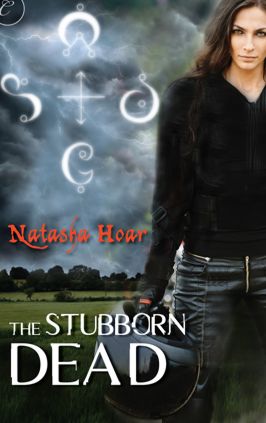 The author has a giveaway of The Stubborn Dead on her blog each week during the month of May..so go enter at Natasha Hoar's Website.
Labels: meme, Natasha Hoar, urban fantasty, Waiting on Wednesday