The Sunday Post ~sharing blog news and book haul
The Sunday Post ~ 24nd Edition
The Sunday Post is a weekly meme hosted by

Kimba the Caffeinated Book Reviewer

~ It's a chance to share news~ A post to recap the past week on your blog, showcase books and things we have received and share news about what is coming up on our blog for the week ahead.
Hello All, I hope the first week of October has been delightful for you. I have been quite busy and am in the middle of the Fraterfest Read-a-thon. If I do not comment on your post today, I will get to them. I hope you are enjoying "Things that Go Bump in the Night". See what you missed and what's planned for the week ahead.
Last Week on the Blog:
This week on the blog:
Fraterfest Participant Giveaway

Rua by Miranda Kavi (excerpt and giveaway)
Mystic City by

Theo Lawrence (review-giveaway)

Absolution

by Susannah (review-giveaway)

Kiss of the Butterfly by James Lyon (guest post-giveaway)
Velveteen by Daniel Marks (review-giveaway)
All She Never Wanted by Adele Griffin (review-giveaway)
Your House is on Fire, Your Children All Gone by Stefan Kiesbye (review-giveaway)
Around the Blog:
Check out Heidi @
Rainy Day Ramblings
awesome
Something Wicked This Way Comes
and while you are there check out some of her fab reviews!
Marie @
Ramblings of A Day Dreamer
is having a month long reading challenge, stop in a sign up!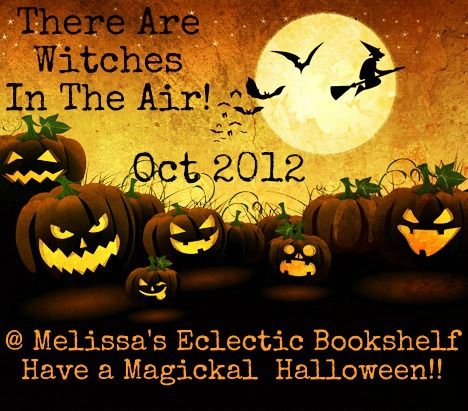 Check out all the Witchy happens from Melissa @
Melissa's Eclectic Bookshelf
Book Haul:

For Review:
From Kensington Books I received
Mischief and Mistletoe a collection of
regency tales
by Jo Beverley, Mary Jo Putney, Patricia Rice, Nicola Cornick, Anne Gracie,Joanna Bourne, Susan Fraser King, Cara Elliot
Blood by Midnight by Jocelynn Drake, Terri Garey and Caris Roane
courtesy of HarperCollins Avon books
The Lady Most Willing...
by Julia Quinn, Eloisa James and Connie Brockway
courtesy of HarperCollins Avon books
I am a Mystic City Ambuzzador for Random House Buzzers
and received the following since I will be promoting the book:
I will be reviewing the book Monday with 2 ARC's to giveaway!!
I also have awesome swag prizes for Fraterfest and the rest of the month. My kit includes 2 ARC's of Mystic City, Random Buzzer pens, and cards that give a free book to the recipient when they join Random Buzz!
Gifted or Won:
The Angel by Tiffany Reisz
won from Maggie @Reading Diva's Blog
(now this isn't something I generally read, but I am going to step out of
my comfort zone and give it a go....I bought book one, because if I am going to do it..i need
to do it right! LOL)
Purchased or downloaded :
What is happening in your world?
Labels: blogger community, book haul, HarperCollins, Kensington, Random House Children's, Sunday Post