The Sunday Post ~sharing blog news and book haul
The Sunday Post ~ 31st Edition
The Sunday Post is a weekly meme hosted by

Kimba the Caffeinated Book Reviewer

~ It's a chance to share news~ A post to recap the past week on your blog, showcase books and things we have received and share news about what is coming up on our blog for the week ahead.
I am just going to say it and get it over with, "Christmas is in Twenty-five days!" Eep, well our house is decorated, now let the shopping, shipping and baking begin! Have a great week and for those of you who celebrated Thanksgiving I hope you had a good one.
Last week on the blog I shared:
This week on the blog look for:
The View from Here by Cindy Meyers (review)
How to Deceive a Duke by Lecia Cornwall (review)

Waiting on Wednesday

Crusher by Niall Leonard (review)
The Shadow Reader by Sandy Williams (review)
Gilded Wings by Amy Lignor Blog Tour (guest post/excerpt/giveaway)
Around the Blogosphere:
Danielle @ Book Whore has a weekly post called "Cover Wars" where she pits two covers against each other...check it out and vote for your favorite.
Fran's blog got a whole new look this week and a new name, stop by and check out her new feature Beauty and Brains @ Bella's Bookshelf and be sure and ooh and ah over Giselle @Xpresso Designs creation.
Book Haul:
For Review:
thanks to my friends at Kensington Publishing
White Horse by Alex Adams
from my friends at Simon & Schuster
Slated by Teri Terry
courtesy of Penguin
Wisdom of the House of Night Oracle Cards
from Random House. These cards are lovely and come
with a bound book on how to read them..look for my review in December.
The Intercept by Dick Wolf
courtesy of HarperCollins
Unravel Me by Tahereh Mafi
thanks to my friends at HarperCollins
(yes I fainted and did a little happy dance)
Another week with no book purchases!! *faints*
personal note:
Samsung Galaxy S III
Thanks to our daughter who stood in line, the hubby and I have finally joined the 21st century and have phones with data..so i can Tweet, Facebook and Instagram for my blog. The kicker..we got them new for .96cents each..woot! woot!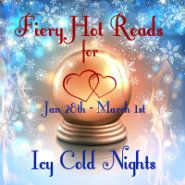 Have you signed up for the giveaway hop yet?
I would love for you to be a part of this event :)
That's my news...what's happening in your world?
Labels: Bella's Bookshelf, Book Whore, HarperCollins, Kensington Books, Penguin, Publishing, Simon and Schuster, The Sunday Post, Xpresso Designs