Fiery Hot Reads for Icy Cold Nights Blog Hop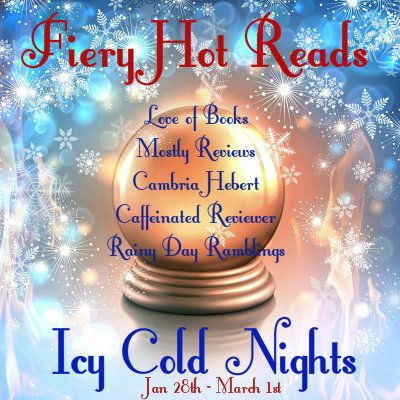 I am very excited to share with you an event to warm up
those cold winter nights in February.
Beginning January 27th and ending March 1st
Hosts:
Kimba @ Caffeinated Book Reviewer
Christy @Love of Books
Veronica@Mostly Reviews
Heidi @ Rainy Day Ramblings
Cambria @Cambira Hebert
We will be bringing you some of our favorite
Fiery Hot Reds
to warm up those Icy Cold
Nights
.
There will be giveaways, author interviews, guest posts and tons of fun!
Each week one of us will host the event!
NOW for The BEST PART...
you can join in the fun and sign up to share
your favorite Fiery Hot Reads (YA and mainstream Adult only - no erotica), authors, books and since it's a hop so be sure to provide a giveaway.
How to Join:
Sign up to join in the fun by contacting one of the hosts! You can do as many posts as you like, and on your posting date we will link your post to our blogs.
Because of the size of the event each host is taking a week, so contact the host whose dates you'd like to post during:
Week One: January 28-February 2nd hosted by Heidi@ Rainy Day Ramblings contact her if you wish to do a date during this week @ rnydayramblings@gmail.com
Grab a button and join in the fun and be sure and stop back all month long to enjoy the books, authors, interviews, excerpts, guest posts, reviews and giveaways!
Flaming Heart Banner: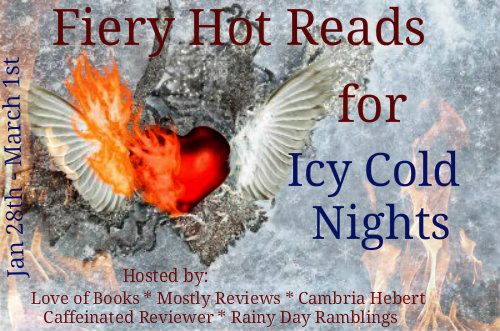 <div align="center"><a href="http://cambriahebert.com/fire-and-ice-blog-hop/" title="Cambria Hebert" target="_blank"><img src="http://i1087.photobucket.com/albums/j467/cambriahebert/flamingheartBanner_zps2dd369c4.jpg" alt="Cambria Hebert" style="border:none;" /></a></div>
Flaming Heart Button: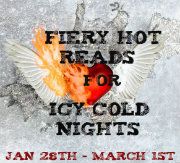 <div align="center"><a href="http://cambriahebert.com/fire-and-ice-blog-hop/" title="Cambria Hebert" target="_blank"><img src="http://i1087.photobucket.com/albums/j467/cambriahebert/flamingheartbutton.jpg" alt="Cambria Hebert" style="border:none;" /></a></div>
Bird Love Banner: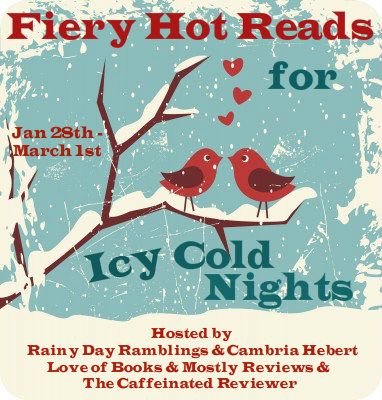 <div align="center"><a href="http://cambriahebert.com/fire-and-ice-blog-hop/" title="Cambria Hebert" target="_blank"><img src="http://i1087.photobucket.com/albums/j467/cambriahebert/Bigbanner.jpg" alt="Cambria Hebert" style="border:none;" /></a></div>
Bird Love Button:
<div align="center"><a href="http://cambriahebert.com/fire-and-ice-blog-hop/" title="Cambria Hebert" target="_blank"><img src="http://i1087.photobucket.com/albums/j467/cambriahebert/BirdButton.jpg" alt="Cambria Hebert" style="border:none;" /></a></div>
Snow Globe Banner: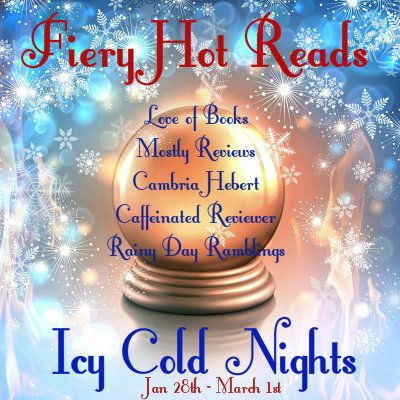 <div align="center"><a href="http://cambriahebert.com/fire-and-ice-blog-hop/" title="Cambria Hebert" target="_blank"><img src="http://i1087.photobucket.com/albums/j467/cambriahebert/FieryReadsBanner_zps7bb9e665.jpg" alt="Cambria Hebert" style="border:none;" /></a></div>
Snow Globe Button: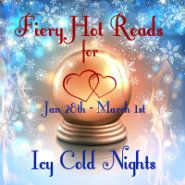 <div align="center"><a href="http://cambriahebert.com/fire-and-ice-blog-hop/" title="Cambria Hebert" target="_blank"><img src="http://i1087.photobucket.com/albums/j467/cambriahebert/Snowglobebutton.jpg" alt="Cambria Hebert" style="border:none;" /></a></div>
Fire and Ice Banner: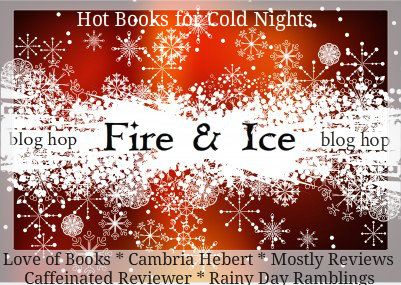 <div align="center"><a href="http://cambriahebert.com/fire-and-ice-blog-hop/" title="Cambria Hebert" target="_blank"><img src="http://i1087.photobucket.com/albums/j467/cambriahebert/FireandIceBanner.jpg" alt="Cambria Hebert" style="border:none;" /></a></div>
Fire and Ice Button: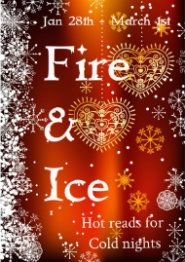 <div align="center"><a href="http://cambriahebert.com/fire-and-ice-blog-hop/" title="Cambria Hebert" target="_blank"><img src="http://i1087.photobucket.com/albums/j467/cambriahebert/FireandIceButton_zps151c23d6.jpg" alt="Cambria Hebert" style="border:none;" /></a></div>
Check the Fiery Hot Reads for Icy Cold Nights page for a list of posts and participating bloggers
Labels: blogger event, Fiery hot Reads for Icy Cold Nights, hop