Guest Post-Giveaway: Misty Evans author of Kali Sweet Urban Fantasy Series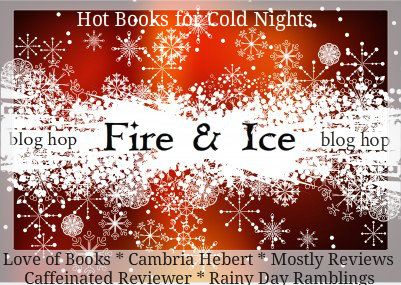 Today I am excited to have Misty Evans author of the urban fantasy series Kali Sweet here for a guest post. I have read both books in the series and have been drooling in anticipation for the third book due out later this year. Enjoy the post, and check out my interview with Rad a hot chaos demon featured in her novels. Be sure and enter to win a copy for yourself. Stop by the other blogs participating in the hop today for more chances to win great books!
Oscar Wilde once wrote: "The only way to get rid of a temptation is to yield to it."
So let's play a little game. Finish this sentence: "Today, I'm craving…"
Knee-deep in winter, I'm craving dark chocolate (okay, I crave that all the time), warm blankets, and dark, paranormal stories featuring gutsy heroines and damaged heroes. I want them to be tempted beyond belief, to literally crave the other's presence, and finally, against their better judgment, to give in with their whole heart and soul.
According to psychologists and other 'experts', women crave romance while men crave sex. A recent article in Psychology Today asserted that some men crave romance, too…they just don't have a clue as to how we like out romance served (and it's all about us, right?) Wine and roses? Opening doors? Compliments? Grand gestures or small, intimate ones? What is it, exactly, that women crave in romance?
In my urban fantasy, Revenge Is Sweet, the hero, Radison, wants to make amends for leaving Kali at the altar three hundred years ago. He's still in love with her and he's determined to prove it.
But how could he, I wondered while writing the story. How did a guy, demon or human, make up for such a heart-crushing faux pas and romance the woman he loves back into his life?
So I asked Kali what she craved…
Rad starts by showing up at Kali's door every day with a hot cup of her favorite coffee. Yes, this is secretly one of my wildest fantasies. A rock star god showing up at my door with coffee. A box of chocolate would be good too.
Anyway, Rad befriends Kali's friends. She doesn't have many – and some are…ahem…unusual, but again, I find that's a sexy quality in a guy.
When Rad discovers Kali's been kidnapped, he helps her break free and kill the vampire king using her for her blood. A little Superman thrown in the mix. Of course, Rad's more of the Batman type, but…
Kali's no pushover and romancing her is a delicate operation. An operation Rad is up for as you can see in the following excerpt. Rad knows when to push and when to back off and let Kali's craving for him be her undoing:
Our eyes met. Because he was my blood slave, I could see his bone-deep desire to take my blood shining in his eyes. I could feel his craving, as palpable as my own, coursing through me. His need called to my blood, his emotions entangling with mine, and my own desire kicked low in my stomach. My pulse jumped.
His hands slid under the cape at my shoulders, sliding the red garment down my arms and letting it linger around my waist to keep me close to him. I shuddered at his touch. At his too-close body and the need rolling off of it. The blood lust was evident on his face but so was pure old human desire. He wanted to kiss me. Wanted to wipe away my disgust with myself and my fear of facing the Council. Instead, he tossed my cape on the end of the couch and handed me the champagne…
And so their romance continues, rocky and dark and heart-breaking at times, but balanced out with a love so fierce, you have no doubt these two were meant to be together. Their romance is more blood and sacrifice than wine and roses, but in the end, they'll find their happy ending.
So tell me, how did you finish the sentence? What do you crave? How do you like your romance? Comment and be entered to win a copy of Revenge Is Sweet, A Kali Sweet Urban Fantasy.
Misty Evans is the best-selling and award-winning author of four series: Super Agent spy series, the Witches Anonymous paranormal romance series, the dark paranormal Lost Worlds series and her urban fantasy Kali Sweet series.
She has short stories in Entangled, A Paranormal Anthology, and Every Witch Way But Wicked. All proceeds from Entangled go to the Breast Cancer Research Foundation and all proceeds for EWWBW go to Nathon Fillion's Kids Need To Read charity.
Misty likes her coffee black, her conspiracy stories juicy, and her wicked characters dressed in couture. When not reading or writing, she enjoys hanging out with her husband of twenty-two years and their twin sons. Learn more and sign up for her newsletter at

www.readmistyevans.com

. Like her author page on

Facebook

or follow her on

Twitter

.
Win an ebook copy of Revenge Is Sweet
Today's Stops for Fiery Hot Reads for Icy Cold Nights Hop
Check out these awesome posts and giveaways! Each day different blogs will be participating so be sure to check in daily for your chance to win and discover new Fiery hot reads!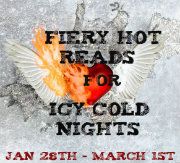 Labels: Adult Urban Fantasy, giveaway, guest post, Kali Sweet series, Misty Evans